幸福論 Koufuku-ron / Eudaemonics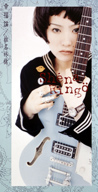 1998.05.27
Info: Ringo originally wanted to release the B-side as her debut single, but was overruled by her label. Wikipedia.
————————————————————————————————————————-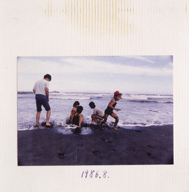 1999.10.27
Info: After an increase in popularity, Ringo's debut single was repackaged as a 12cm disc and re-released on the same date as the Honnou single release with a new third track and new artwork (which is a photograph of a 7-year-old Ringo at Kujūkuri Beach, located on Chiba prefecture's Bōsō peninsula (房総 bousou) – a homonym for the 暴走 bousou in the new track's title). Wikipedia.